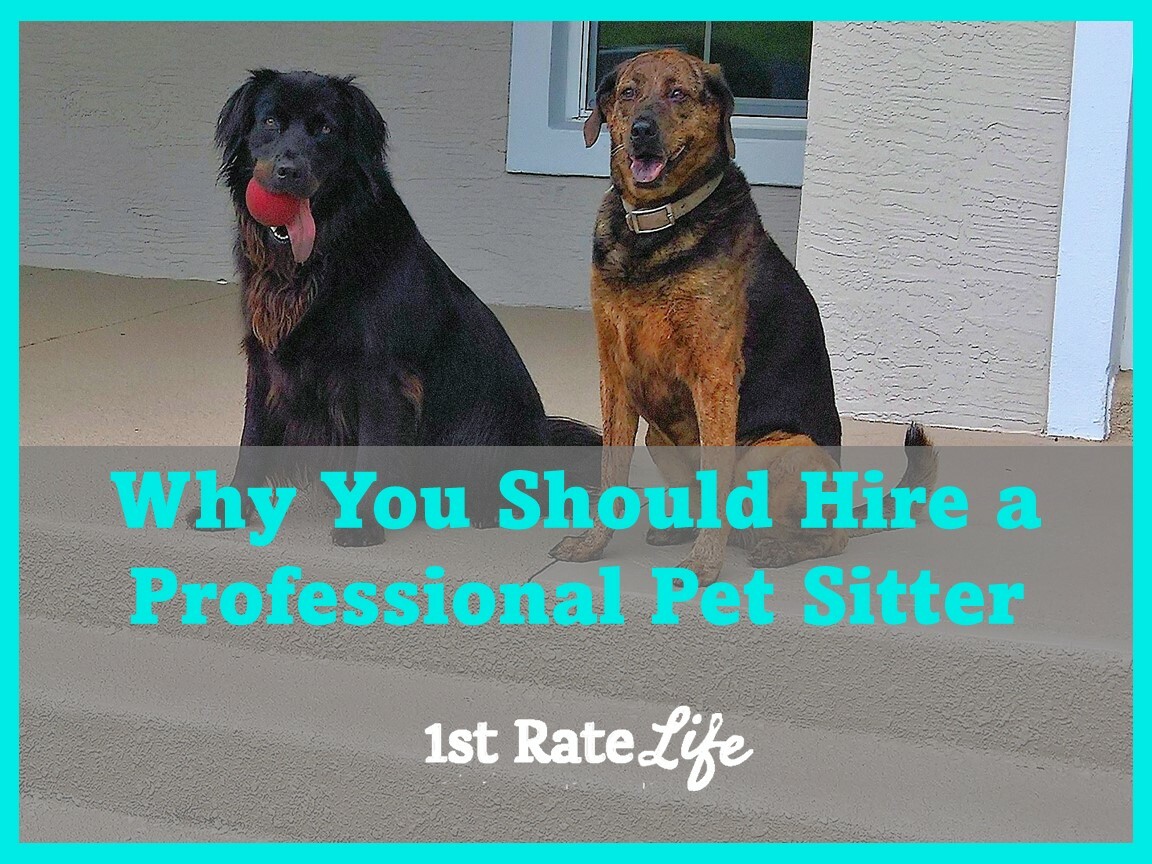 Read on to discover the many benefits of hiring a professional pet sitter.
When it comes to taking care of your furry friends while you are away from home, there are a few options available. One popular choice is taking your pets to your veterinarian or a boarding kennel to stay, or having friends, neighbors or family members stop by your home to care for them.
These options are helpful and get the job done, but have you ever considered hiring a professional pet sitter to take care of your pets instead? The next few paragraphs will explore why having a pet sitter come to your home is a better option than boarding your pets or depending on friends, neighbors and/or family members to do it.
First and foremost, having a professional pet sitter come to your home is better than boarding simply because it allows your pets to maintain their normal routine. Pets are creatures of habit and thrive on routine, so being in familiar surroundings with their own toys, beds, and smells can help reduce any stress or anxiety they may feel while you're away.
Relying on friends, neighbors and family might be a good idea sometimes, but if you are gone often, it might seem imposing to ask all the time. People are busy with their own lives, and even those with the best intentions may have something come up unexpectedly that is more pressing than the care of your pets. If you hire a professional pet sitter, you know that the care of your pets is at the top of the "to do" list every hour of every day.
If the pet sitter you hire is a professional, that means they carry insurance, bonding and possibly have professional training and ongoing education in their chosen field. He or she may be a member of a professional pet sitter organization, such as
Pet Sitters International
. A professional pet sitter takes the job of caring for pets very seriously, not just as a side thought or a hobby.
Additionally, a pet sitter can provide one-on-one attention and companionship for your pets. Rather than being cooped up in a kennel with a bunch of other animals, your pets will get the individual attention and love they crave one on one from the pet sitter, whose primary job is making them feel more comfortable and secure.
Having a pet sitter come to your home on regular intervals during the day, or spending the night also provides added security for your home. Having someone either staying or regularly coming and going to your home can help deter potential burglars or vandals, and make sure there are no water, electrical or other failures that need dealt with in a timely manner.
The pet sitter can also water plants, bring in the mail, and take care of any other tasks you may have while you're away. These benefits allow you to be more relaxed during your time away from home and will give you peace of mind.
Furthermore, some pet sitters can provide additional services such as dog walking, administering medication, and even basic training. This is especially helpful if you have a senior, disabled, or special needs pet that requires extra care.
In contrast, when you choose to board your pets at a kennel, they may not receive as much focused care, attention, and love since there are usually other pets being boarded at the same time. Being away from the comforts and home and being surrounded by other unknown pets may cause your pets to experience more stress and anxiety, and will expose them to potential communicable diseases such as kennel cough. Moreover, kennels often have fixed schedules and routines, which may not align with the schedule your pets are used to.
So next time you need to be away from home, consider hiring a pet sitter to take care of your pets in the comfort of your own home instead of taking them to a kennel. Not only will your pet be able to maintain their normal routine, but they'll also receive individual attention, companionship, and the added security of someone checking on your home.
So if you are now interested in going forward and learning more about what a professional pet sitter can do for you, it can be as easy as doing an internet search for "pet sitter in (your city or zip code." There may be a number of options. If not, maybe you can consider starting your own pet sitting business!
If you are in the Ocala/Dunnellon, Florida area and are ready to explore the possibility of hiring a professional pet sitter, contact 1
st
Rate Pet Services to get started.
Send us your information here
or call 352 566 7817 and leave a message and we will get in touch shortly.