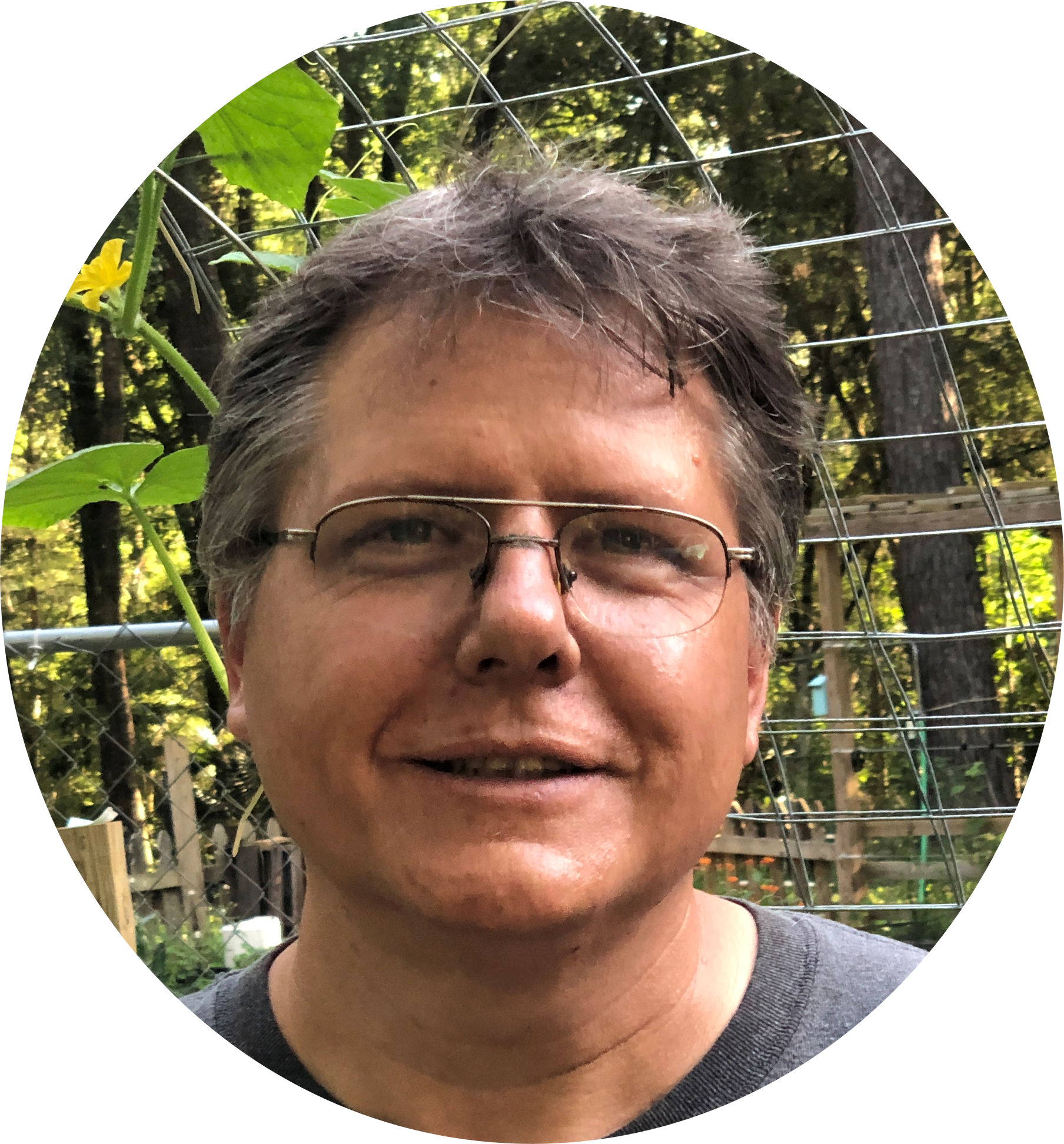 Donald has always had an entrepreneurial spirit. He's had over 40 jobs working for someone else and often had his own business on the side. He used to have a photography business and he sold swords and medieval weapons at Renaissance Faires. We actually met at a Renaissance shop he owned. There's a whole story there I'll write about sometime. Aside from our pet sitting business, he
also has an Etsy shop selling 3-d printed figures for tabletop gaming, and is writing a fantasy fiction book about a girl and a dragon.
In down time, he can be found turning our yard into a food forest. When not doing that, he might be playing online Dungeons and Dragons, watching tv, or researching permaculture, native Florida plants and edible trees, bushes, vines and plants that grow well in our growing zone, which is right on the line of 8B/9A.