Written by Don Richardson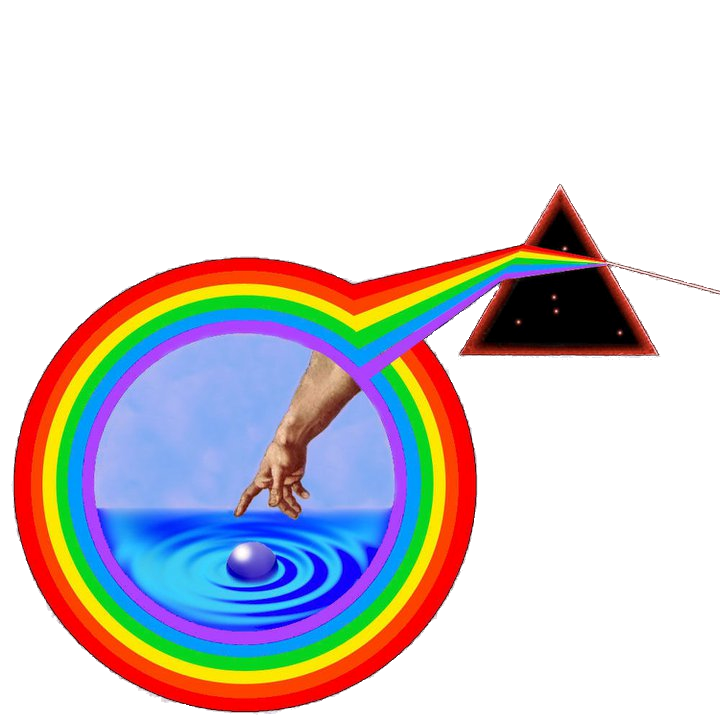 This post contains affiliate links through Amazon. We only recommend products we use and trust. If you purchase anything using our link, we may receive a small commission at no additional cost to you.
Progress Update:
Greenhouse
We contacted Turner Dowling of
No Stress Endeavors
and he drove over with a huge trailer of sand for our foundation. Sorry, I did not take any pictures but I was very impressed that he was able to back in and maneuver his truck and extra long trailer in without hitting anything in the small space available. Videos are available on our
YouTube channel
. We expected a dump truck, not a trailer. I am definitely recommending if you need bulk landscape materials delivered in the Ocala/Williston area.
Call Turner @ (305)900-8226.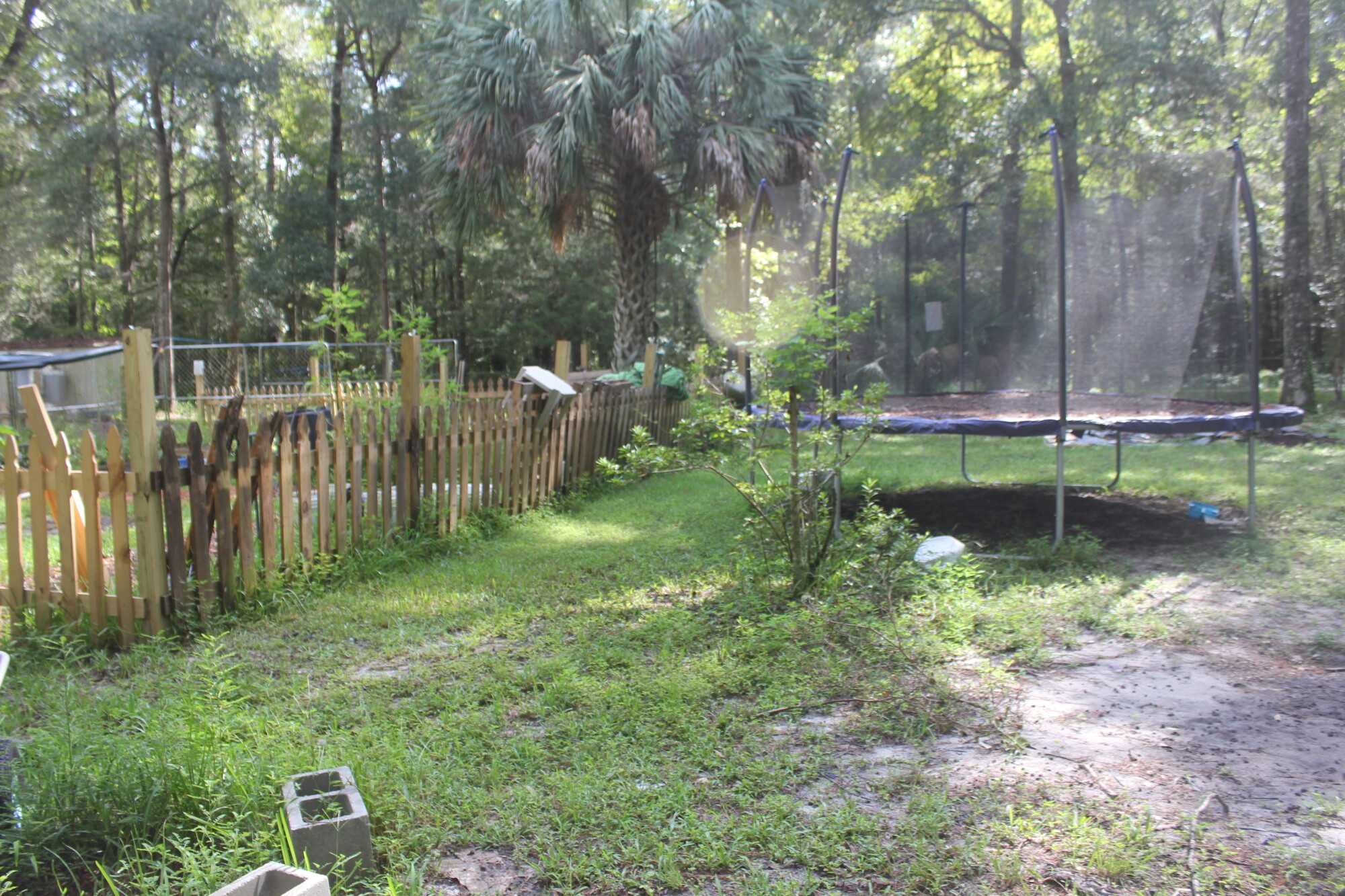 This is how it looked before we had the sand delivered and leveled out to place our fabric and greenhouse.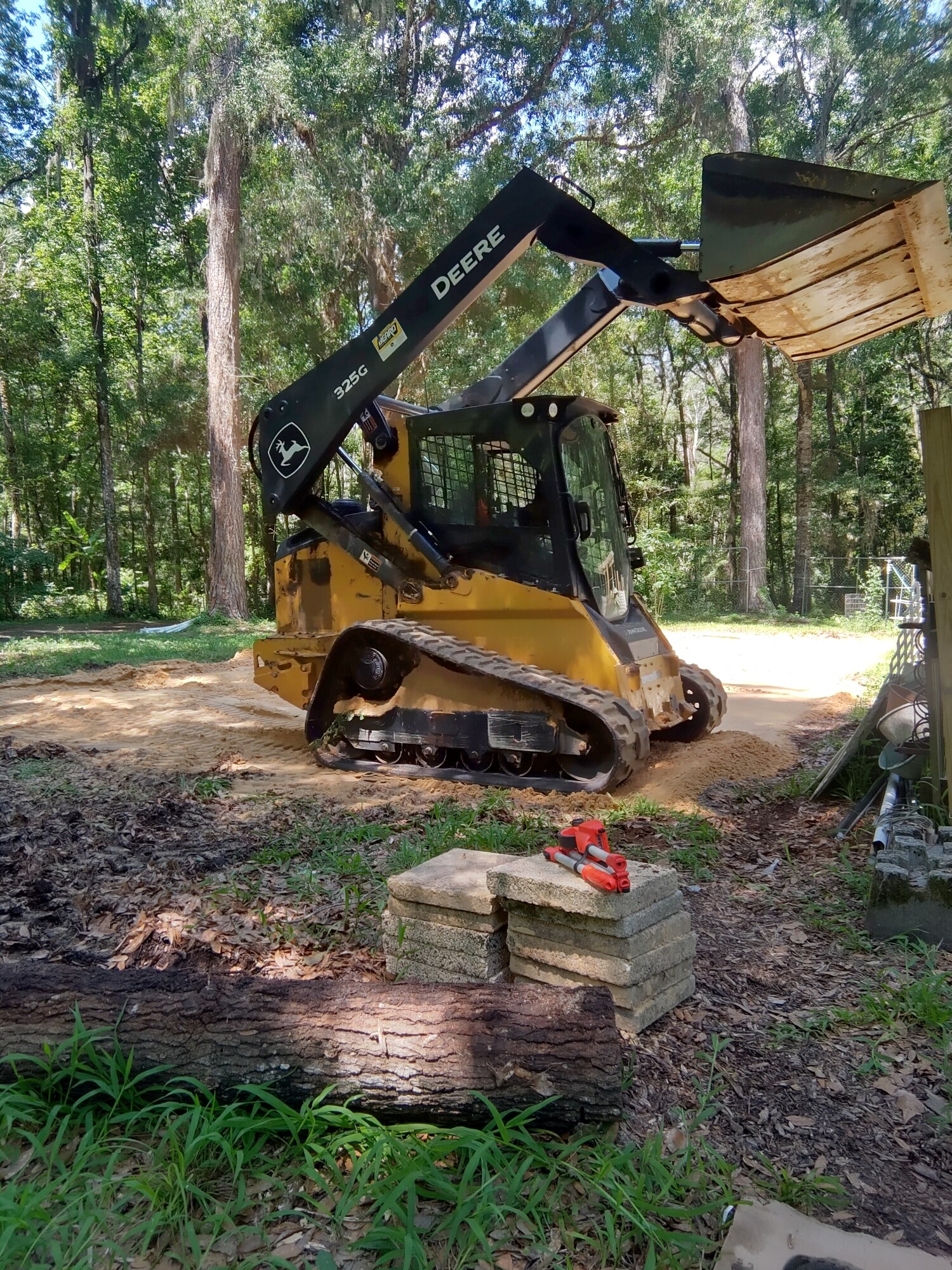 We also had to hire
Lucas Excavation and Clearing
because there was no way I was going to be able to get this sand nice and flat and level with a shovel and rake. If you need any sort of land clearing in the Ocala area, , I highly recommend Lucas @ (352)208-7098
www.Lucasexcavationandclearing.com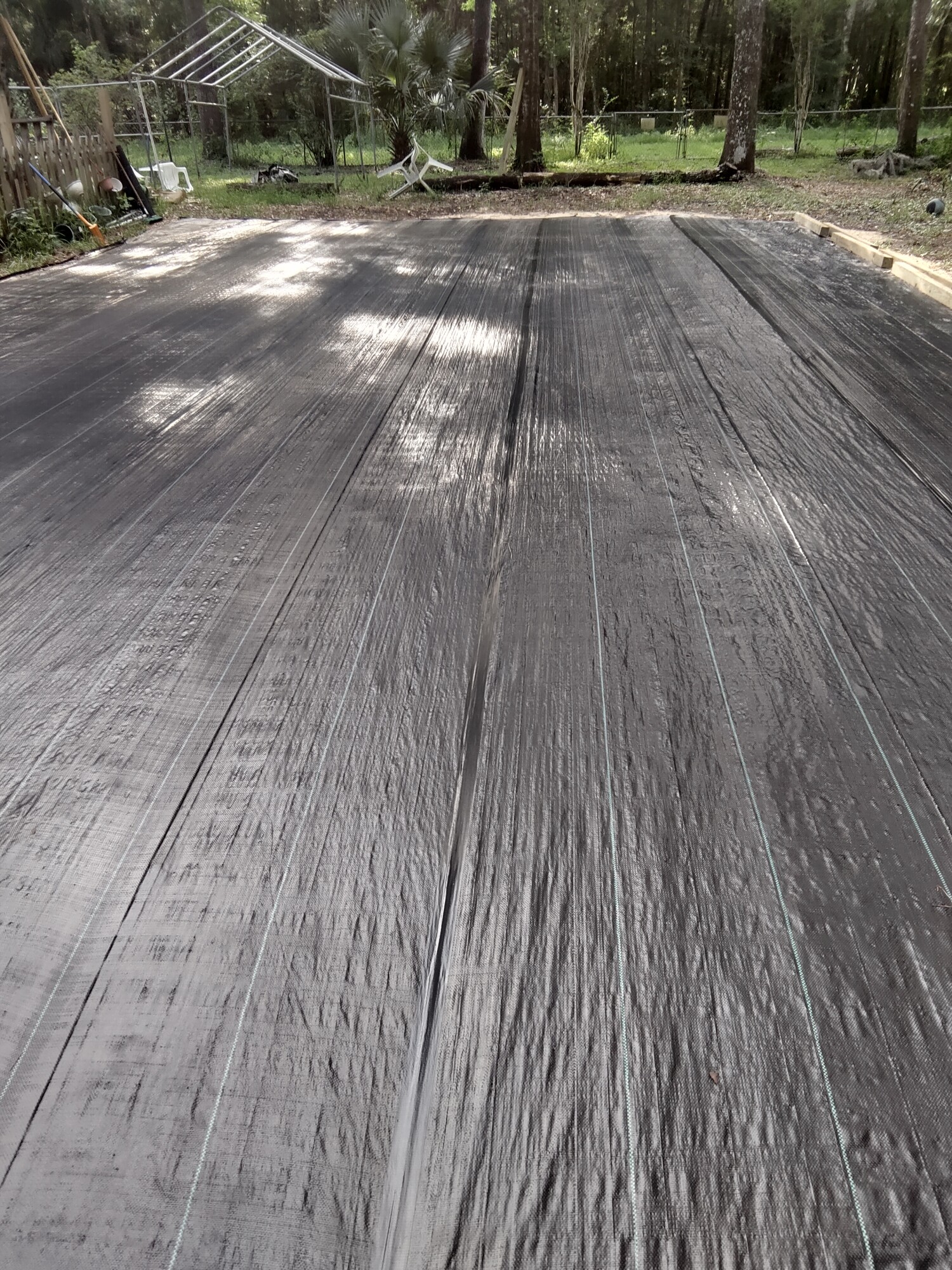 Once the sand was flattened, we put the
plastic tarp
down. Due to the heat and humidity, and us both being busy pet sitting, it was a multi-day job. The greenhouse was extremely easy to put together once the parts were separated and laid out. I would say that not counting for the many breaks that were needed because it was so hot and humid out, with a little help from Julie, it took 2-3 hours to finish it.
Now that the greenhouse and surrounding 25'x40' area is finished, it is time to run the water line to the back of the greenhouse and hook it up.
We are now ready to set it up for propagating, potting and growing plants. Also, I will put in some shelves and a couple of barrels full of water to help regulate the temperature and Voilà, good to go and on to the next project.